Hello "Oaksters!"
My goodness, what a great week! We have had an amazing time at Kingswood, whether it was climbing a ladder, abseiling, zip-wiring, shooting arrows, rock climbing, building a buggy, making a scrap heap challenge model or working as part of a team plus many, many more activities, – every child achieved a personal best in one way or another. I am so proud to be their teacher.
I have lots of great action photos and hope to email some of your child's to you via their email and give them a pic-collage too. Please bear with me, there are lots to sort through.
This years children have been the very best at sleeping – well done! They all knew what was in their cases and were able to organise their clothes so a huge thank you to you, I loved the plastic bags with labelled out fits, "Thursday Spare Clothes." Great idea and extremely helpful.
A huge thank you to Mr P and Mrs Lewis who were there to make sure we had lots of support during our activities. Thank you to Ms Nicholas and Mr Reynolds who supported the children who stayed behind. I am looking forward to seeing the work I left for them. Theo tells me he has been writing the next adventures for "Tales of The River Bank." They tell me they all enjoyed making power points about robins.
Needless to say, I am off for a snooze! I am sure the children are just as tired. Please have a super weekend. We have been incredibly lucky with the weather so the next step will be to get the washing on the line… oh joy!
The Kingswood mascot "Kingsley" waved us off.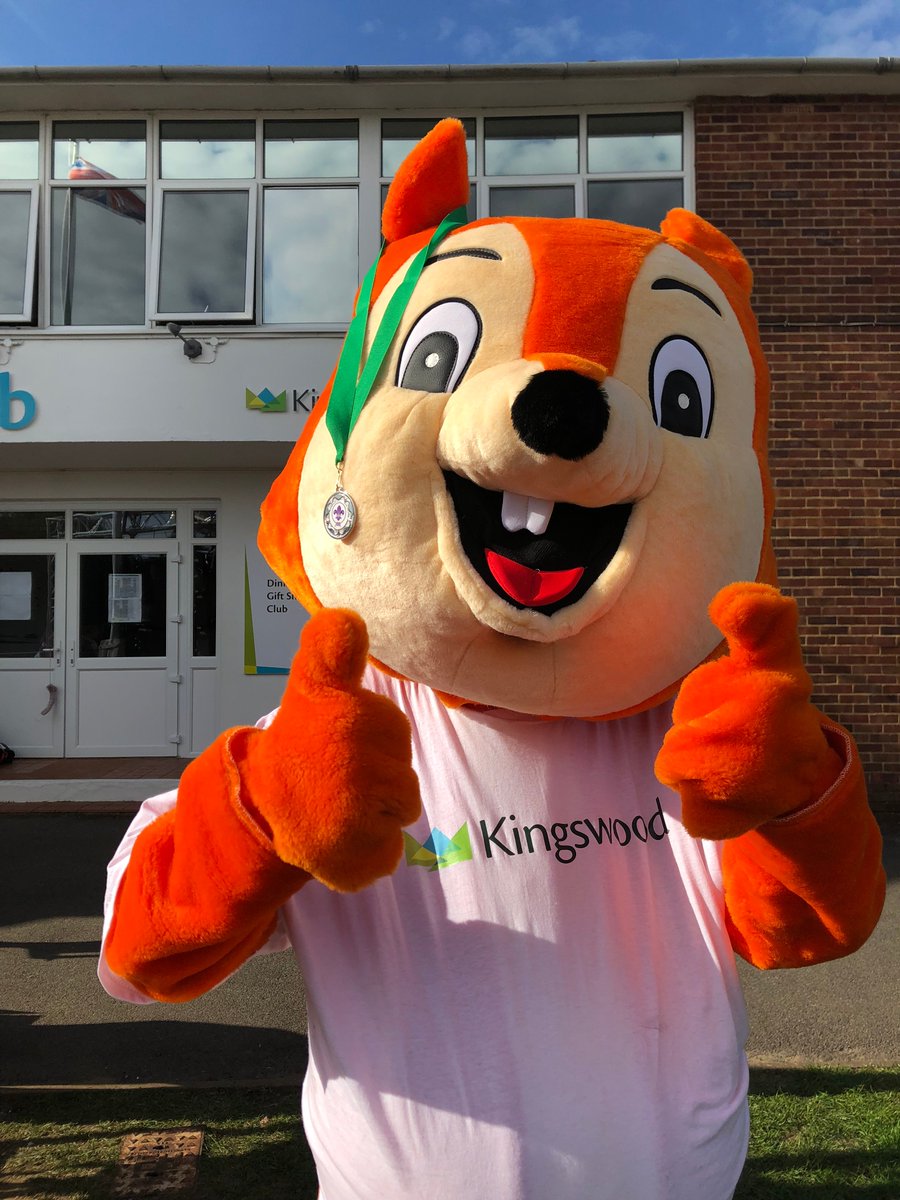 See you all Monday. Mrs P xxx