Time is flying by! This week we have written our discussion texts for and against cutting down the Mexican Jungle. The children have talked about the needs of the products from the rainforests but also considered the catastrophic consequences to the Earth if we carry on doing this. The children have been incredibly mature in their approach to this topic – they have shown great understanding.
Speaking of being incredibly mature: the children have taken part in discussions, watched videos and listened carefully to each other during our SRE lessons in PHSE. I am sure you would have been incredibly proud of your children and the attitudes they have shown in this sensitive area. Well done Oak Class, we are proud of you.
Next week we will complete our studies on fractions – phew! We will write an assessment piece. This will leave us plenty of time to complete our science and design and technology projects before the end of term. As part of our theme we would like the children to design and make a "bag" from recycled materials. We would appreciate your help: if you could provide your child with a T shirt which they have grown out of or indeed a T shirt which you no longer need they will be able to turn it into a "bag" I promise! If it could be a pale colour this would mean that we could also "Tye-Dye" it. Many thanks. Her are a few examples: obviously ours will be tye-dyed but who knows how creative we might be.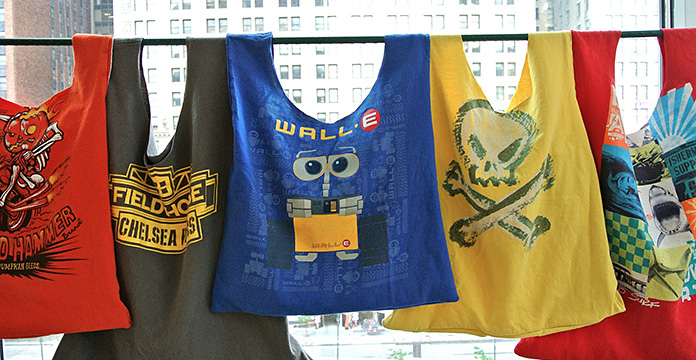 Please make sure your child has their PE kit ready for next Wednesday. Whilst we fully understand that we only have three and a half weeks left could you please make sure the children wear their school uniform – we have some "non-uniform" tops and shoes creeping in. They look so smart in their uniform and it shows how much they care about their class and school when they wear it.
We hope you have a super weekend,
Mrs.P, Mrs Smith, Miss Alison and Ms Nicholas.